Bake Boss Cake Classes
Select from schedule
May, 2017
27
Sat
9am

-

5pm
Auckland Class - 3D Donut Cake
June
8
Thu
10am

-

2pm
Auckland Class - Geometric Basic Square Cake
10
Sat
9am

-

3pm
Auckland Class - Chocolate VW Class
15
Thu
10am

-

2pm
Drippy Cake Class
17
Sat
8am

-

12pm
Whangarei Class - Norman Thinking
2pm

-

6pm
Whangarei Class - Kai Moana Airbrush Class
24
Sat
9am

-

3pm
Whangarei Class - Chocolate VW Class
9am

-

5pm
Auckland Class - Fruit Cocktail Cake
6pm

-

8pm
Free Whangarei Cakers Club - Pastillage
26
Mon
10am

-

11:30am
Auckland Demo - Mike McCarey!
6pm

-

7:30pm
Tauranga Demo - Mike McCarey
July
1
Sat
8am

-

12pm
Whangarei Class - Lil Troll
10am

-

2pm
Auckland Class - 3D Cookie Jar Class
2pm

-

4pm
Free Whangarei Cakers Club - Olaf
Saturday, 27 May 2017 9am - 5pm
9 spaces available.
An online payment is required to book.
Bookings end on May 27 at 8:00am.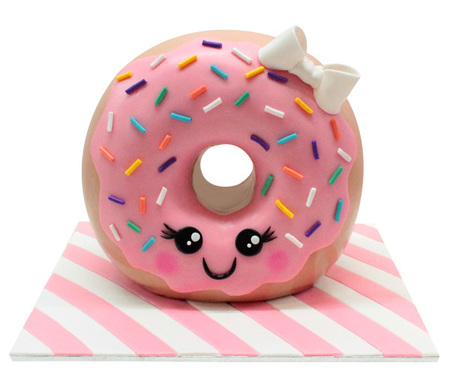 Min 5 students for this class to be held
Class Description:
Class runs for around 8 hours - please allow a little extra time at the end of the day to allow for a group photo and a little overtime depending on your class.
Learn to create a 3D Gravity Defying Donut Cake, build a structure and to carve a 3D Cake
Learn to cover a 3D shape in fondant, and cover a board to make a pattern with fondant
Learn how to set up, ganache and sculpt a 3Dimensional cake then cover a 3D shaped cake with fondant
Learn how to construct support (structure) for a 3D design
What you need to know
There is a 30 day refund policy, please read over this before booking your course.
Booking fee is non-refundable if you change your mind.
If we cannot reach the minimum number of students required for a class, an alternate date may be made available. If you cannot attend the alternative date or the class is cancelled you will be issued a full refund.
Skill level required:
Beginner to Advanced
Class Duration:
8 hours
Cost
$250
What we provide:
All materials and equipment.
Location
7 Enterprise St
Birkenhead
Auckland