Hackney1000 Charity fun run
Saturday, 20 Jun 2015 11:30am - 12:30pm
Bookings are now closed for this event.
This is a 10km timed fun run around Hackney, starting at Well Street Common. The run is a part of the Hackney1000 which is a community sports and arts event run by Hackney Quest.
The Hackney1000, now in it's 4th year, is an amazing event aimed at bringing our diverse and wonderful community together.
On one day Hackney Quest have challenged people to travel a combined distance of 1000km - that's further than Land's End to John O'Groats! Everyone can take part, whether it's running 10km or rowing/walking/skipping 1km.
There is a prize of a £50 voucher for a meal at [Tonskotsu] (http://www.tonkotsu.co.uk/) for the winning male and female entrants.
Details
Arrival: Come at Well Street Common at 11am to collect your race number. Start: The race starts at 11.30am. Cost: A £10 donation to enter. All proceeds go to Hackney Quest.
ALSO ON THE DAY:
BACK BY POPULAR DEMAND! The Hackney1000 bake-off, which will be judged by local celebrities at 2pm! FANTASTIC prizes for Best Presentation, Tastiest Cake and U16's Most "Interesting" cake! £5 entry fee for the Bake-Off!
10k RACE! New to the Hackney1000 for those of you who want more of a speed challenge!! Come along at 11am to sign up for the 10k race, starting at 11.30am and which will be timed and run by Capital Tri - £10 entry on registration applies.
AND DON'T FORGET! Highlight of the day to include dance, drumming, spoken word, drama and more will be performed by our young people. All the creative workshops and a residential that they have been taking part in have been sponsored and supported by the John Paul Clarke Family Fund, for which we are very thankful!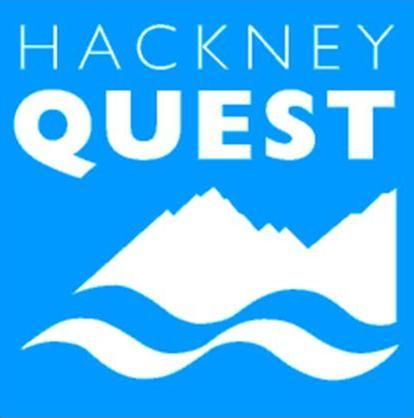 Booking form
Booking now closed
Sorry but online booking for this event is now closed.